27 teachers learned about how science is contributing to the future of global food and energy security. In the Ohio Corn and Wheat-sponsored Feed the World 2-day workshop, they worked through labs aligned to state standards. They also received supplies to take these activities back to their students.
Ohio Corn & Wheat Executive Director Tadd Nicholson explained the checkoff funding for market development and education. Feed the World is the focus of those educational efforts. Many jobs related to agriculture are going unfilled. The public needs to understand more about where their food comes from. "The more people we can get on our team, to advocate for what we do every day, the better," Nicholson said.
He thanked the teachers for coming. "We expect this to be a good investment of your time, and we hope you will enjoy sharing what you learn here with your students."
Ohio Corn Checkoff Board Chair John Miller makes decisions about checkoff investments. He welcomed the teachers and talked about his family's experiences with farming.
Lead presenter Heather Bryan mentioned the wide variety of careers related to agriculture. Teachers have a unique opportunity to share this career info with their students and expose them to new jobs they may never have considered.
Alumni educators Jeff Jostpille and Amy Aspenwall helped facilitate the workshop. Each shared about how they had come to the workshop years ago and found the lessons amazingly useful. "Teachers don't often get things like this that are so easy to use and so relevant," Aspenwall said.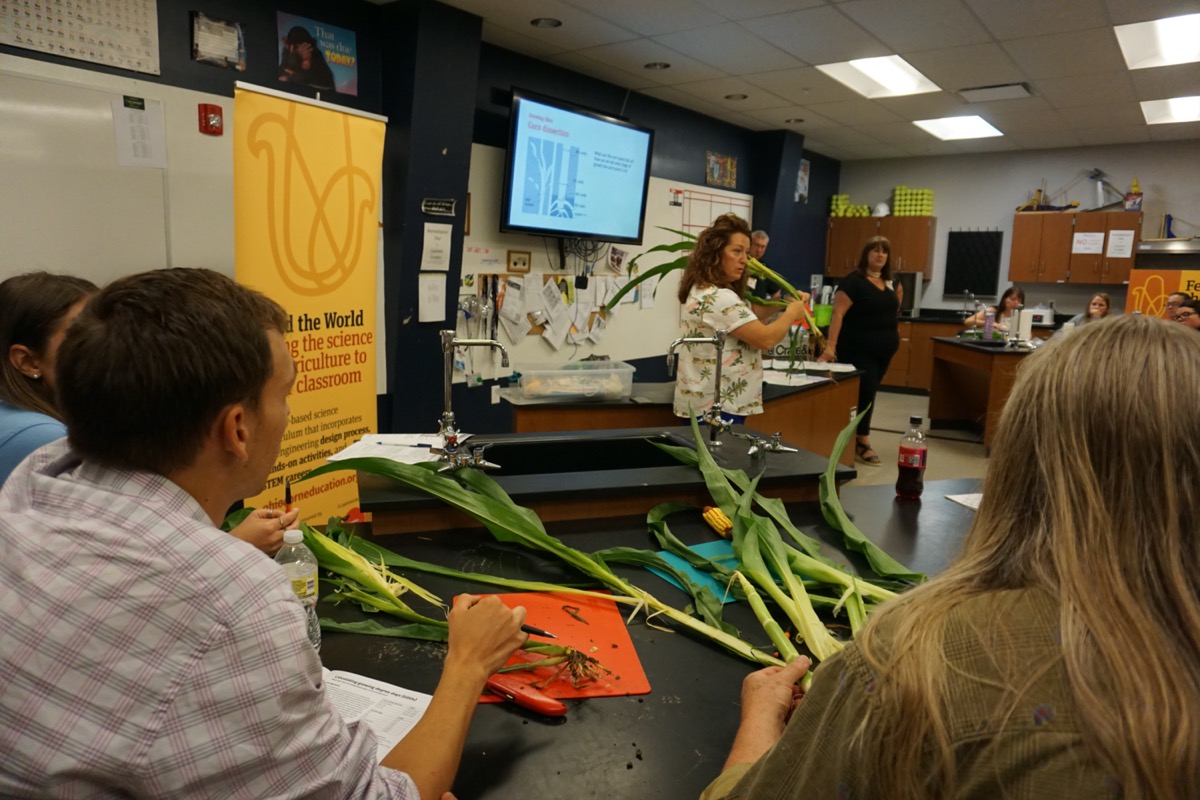 The first activity, Growing Ohio, helped teachers learn more about the basics of a corn plant. Then participants split into small groups, familiarized themselves with a specific lab or lesson, then presented that lesson to the larger group. These activities included the topics of biotechnology, energy and ethanol, feeding the world, soil and sustainability, and water quality—all part of the Feed the World curriculum available free on the website.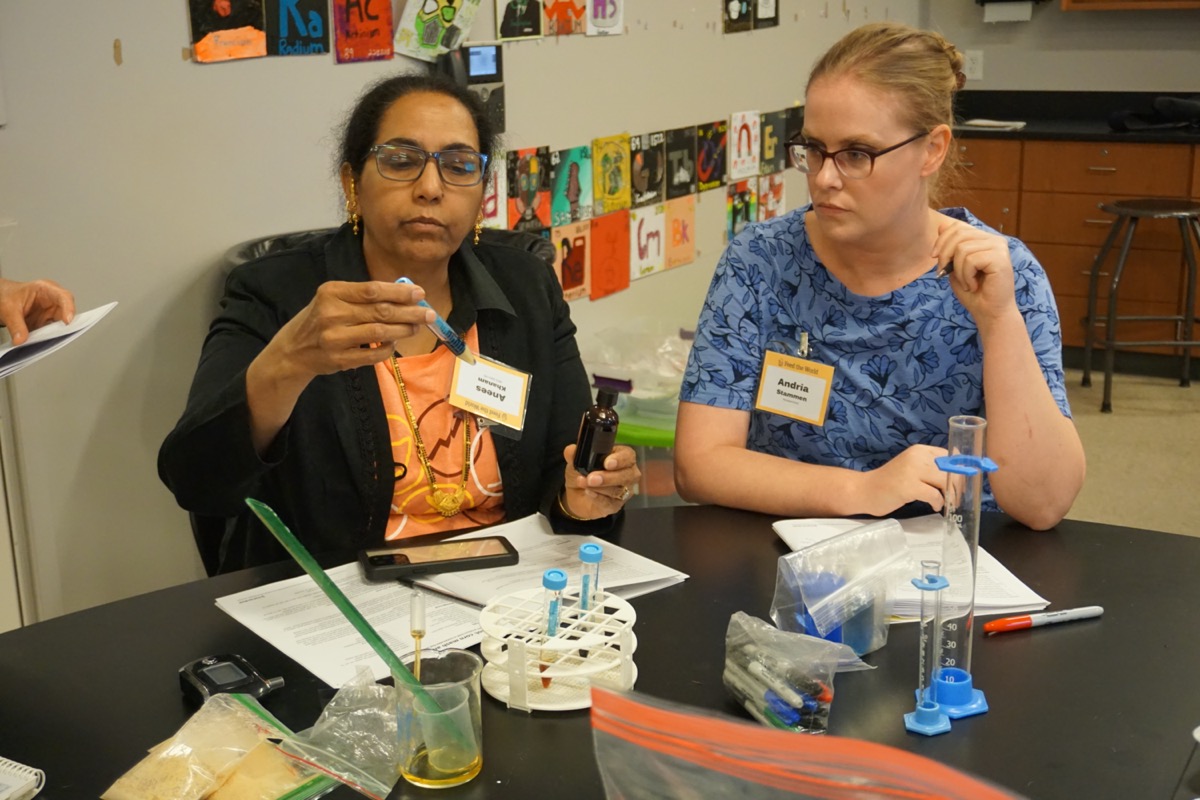 Chris Ann Slye is a science teacher at University School. She has taught chemistry for year, but is now in a middle school classroom. "With this knowledge, we can dissect a corn stalk, learn about its parts, and talk about how corn is used for food and fuel. I'm excited about expanding my plant lesson to include fuel and chemistry," Slye said.
The next Feed the World event will be a soil and water quality workshop held at Highbanks Metro Park in September. Join us for more learning!