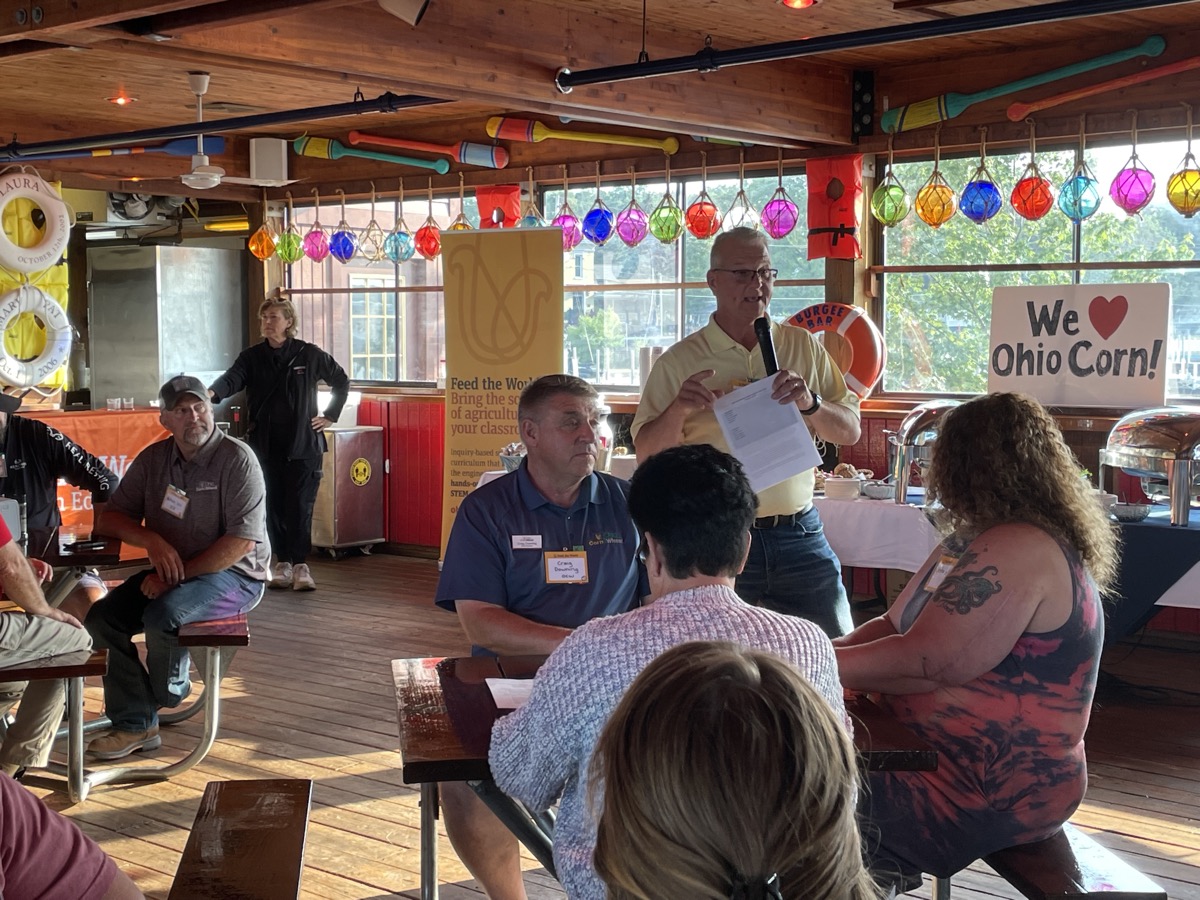 Helping teachers understand more about farming and the challenges growers face is a key focus on Feed the World workshops. Growers and board members joined teachers at dinner to share and to answer questions. Ohio Corn & Wheat Executive Director Tadd Nicholson welcomed teachers.
Phil Wenig, Ohio Corn Marketing Board member and third-generation grower, shared his concerns: "It's important to all farmers that the general population is educated on what we do—we are working to feed people while also protecting the environment. Teachers are very passionate and open to hear from us and take that information back to their students."
Heather Gilliland teaches 8th grade science at Miami East Junior High School. "Agriculture is a huge part of our daily lives. Speaking with the board members was very eye-opening for me. My students are not aware of the issues facing ag and I want to help bridge that gap and also help them become aware of careers in this area."
Want your students to talk to a farmer? We can connect you!