A lesson on the hydrologic cycle led naturally to water quality for Tracy Van Balen's 7th grade science students at Sheridan Middle School. She used Feed the World's Water quality lessons and activities that she'd practiced at the summer workshop.
Penny Cox, an educator with Perry County Soil and Water, visited the class, bringing her erosion model and a cross section model showing underground water sources. The students learned about point and non-point pollution and how it affects water quality. Cox modeled how pollution moves through underground water and discussed the role farms and factories in a community play in the cycle and ways they can reduce water pollution.
The next lesson focused on analyzing abiotic and biotic components of a stream to determine its overall water quality. They completed a lesson about what can be learned by collecting macroinvertebrates from a stream. After watching several video clips that demonstrated the collection and data collection process, they practiced identifying macroinvertebrates in photos. Next, the students practiced using a pH, Nitrate, and Phosphate chemical testing kit on water samples.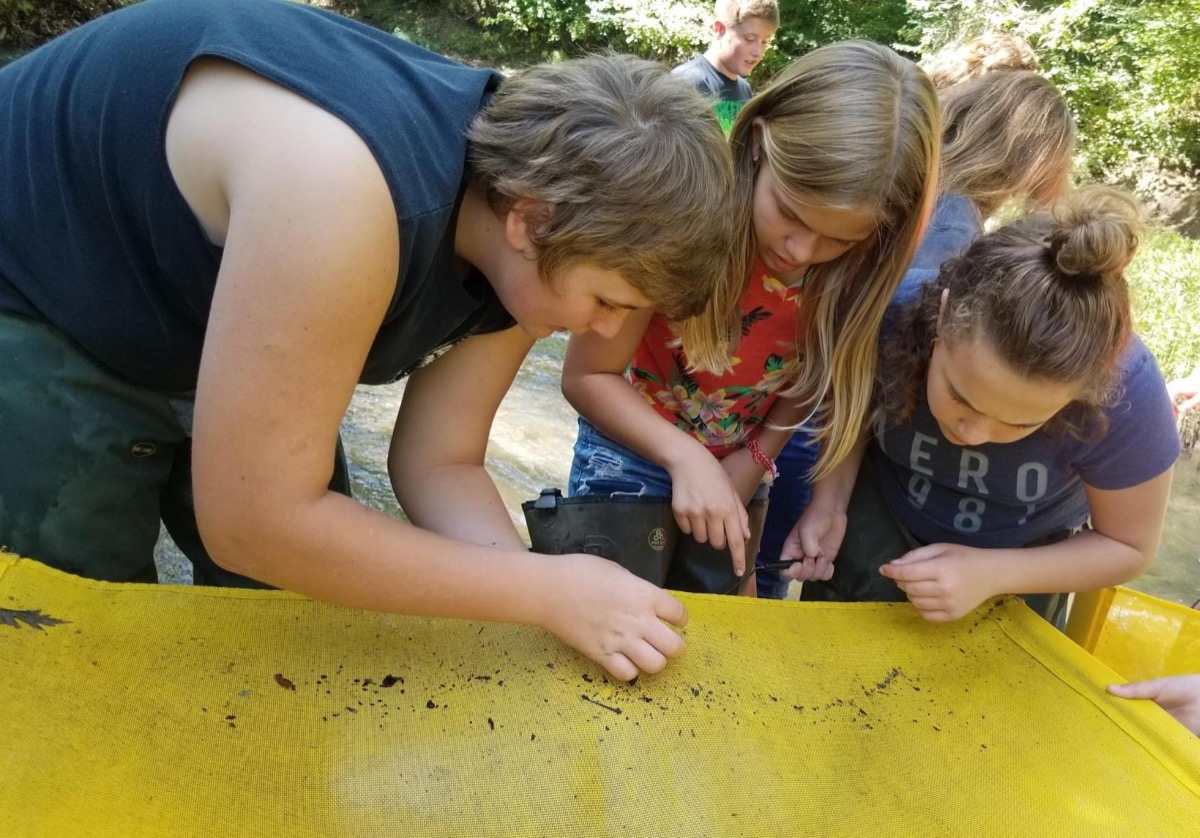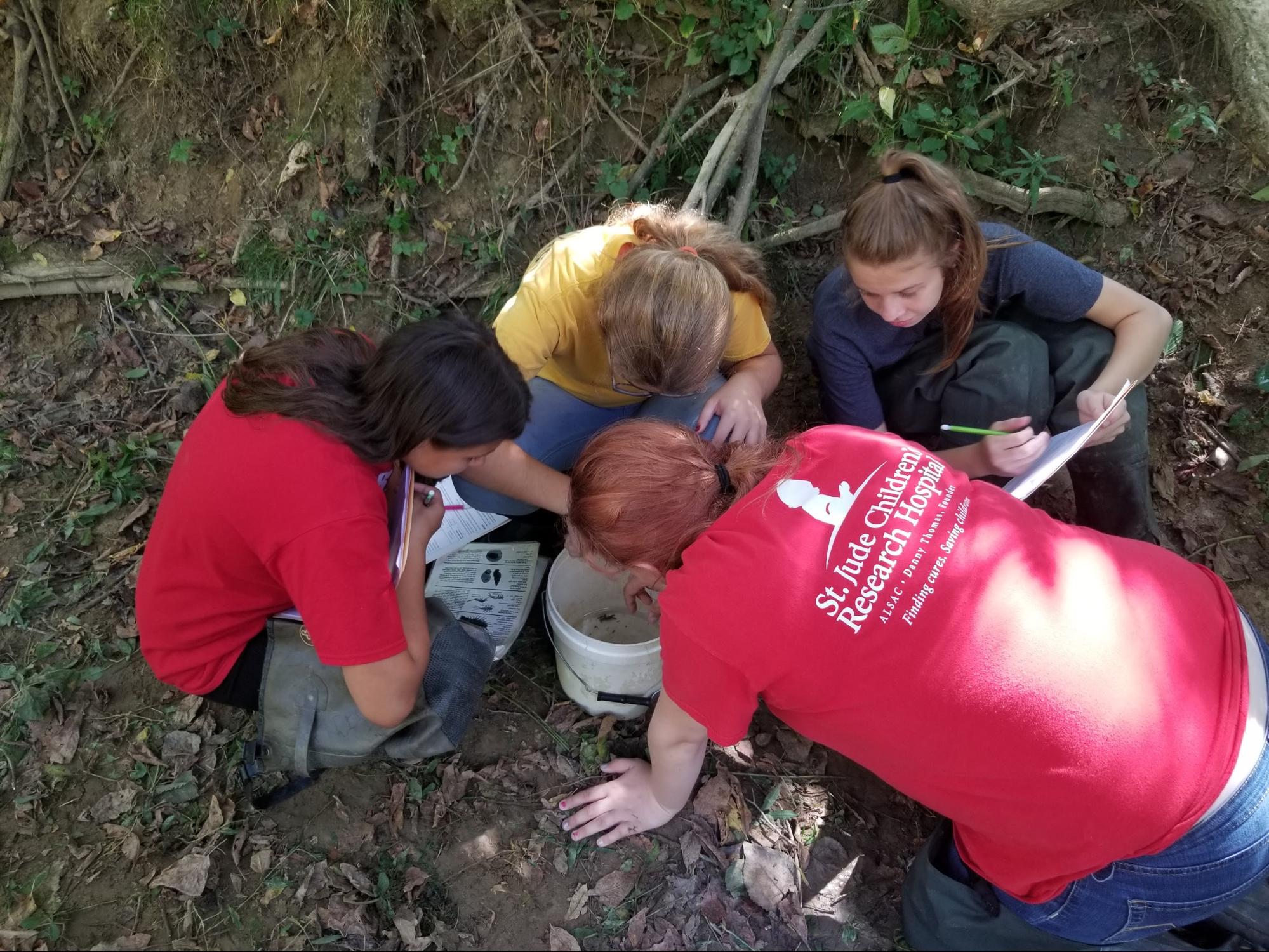 A field trip to Jonathan Creek included these activities:
Chemical testing: students used chemical testing kits to find the pH, nitrate, and phosphate levels. They observed the creek to determine turbidity. The students used digital thermometers to measure temperature and recorded their data.
Wetlands tour: a guide took the students around a man-made wetland. He discussed why that location had been chosen for the wetland and identified the main areas.
Dip net and seine nets: students caught macroinvertebrates, identified them, and determined the overall water quality of Jonathan Creek. Students recorded their data on their data collection sheets.
Wetland filters: a guide showed students the filter areas of the wetland and discussed how the filters work and how they aid the quality of the creek.
Van Balen said the students' response to the lesson was very positive. "They enjoyed being outside and away from the classroom on the field trip. They were well-prepared to collect data. The students followed directions well and got fairly accurate readings during chemical testing. An AmeriCorps volunteer helping at the testing station had some more sophisticated equipment to test the water. The kids were able to compare their results to his. He did an excellent job discussing the results with them and explaining what the different ranges meant in terms of water quality."
"My highlight as a teacher was watching my students learning and enjoying the experience. Some that are not great academic students in the classroom excelled on the field trip. Many of them love the outdoors and were in their element at the creek and wetlands," said Van Balen.
Interested in these lessons? Want to go through them yourself and receive classroom supplies? Watch our website and social media for information about upcoming events!