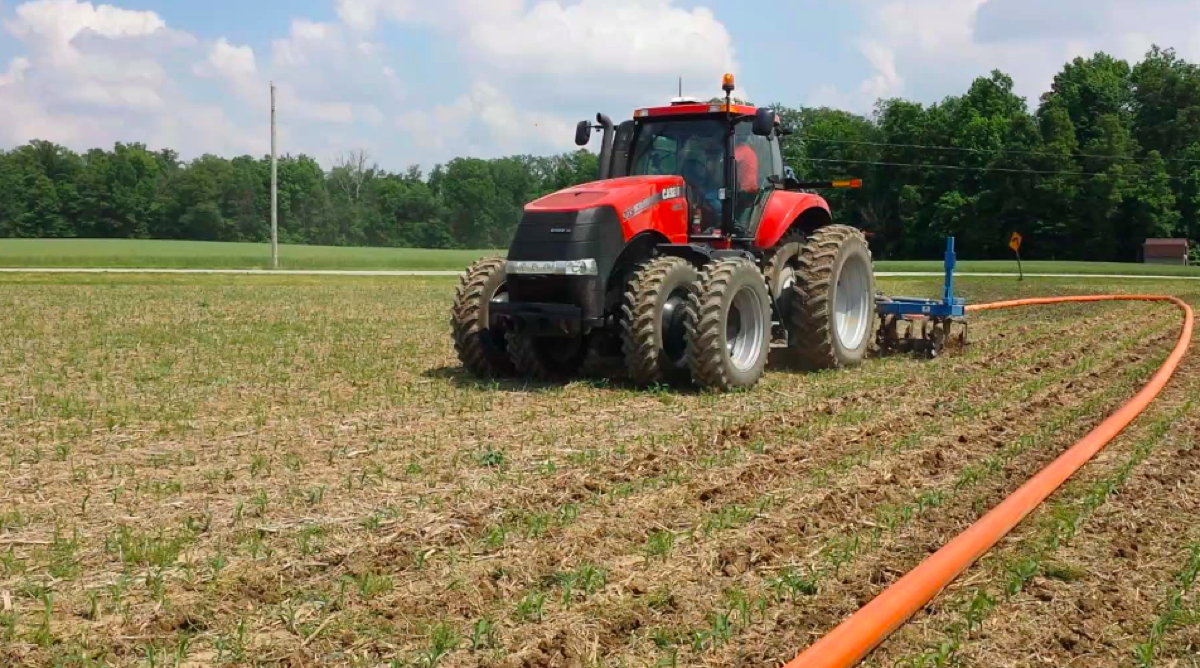 Glen Arnold, Associate Professor and Field Specialist in Manure Nutrient Management at the Ohio State University, shared about current research and best practices involving manure. By lessening the amount of fertilizer used, runoff can be reduced, improving water quality and protecting
the environment.
Glen conducts field research on using liquid livestock manure to replace commercially purchased fertilizer on wheat and corn. Applying manure to growing crops creates an "in-season" window for manure application and results in less manure being applied in the fall months. As livestock producers strive to make better use of the nutrients in manure, they are hauling manure greater distances. Capturing the value of the nutrients in the manure can help pay for the additional manure hauling expense.
His Facebook page, Ohio State Extension Environmental and Manure Management, is full of information about his current projects, including videos.