The 2021 Feed the World workshop was held in person this year, allowing teachers, farmers, and industry leaders to network and learn together. Held at London High School, teachers were greeted by Brad Reynolds, Ohio Corn & Wheat's Communications Director. Reynolds opened the workshop by informing teachers about Ohio Corn & Wheat's investment in education, providing workshops, lessons, and materials to support teachers in the classroom. Reynolds spoke to the group about the critical need for students and communities to understand the role agriculture plays in areas like ethanol, sustainability, and water quality.
Feed the World workshop presenter Heather Bryan led the group through lessons on Soil & Sustainability, Water Quality, Basic Biotechnology, Applied Biotechnology, Energy & Ethanol, and Feeding the World. She was supported by educationprojects.org CEO, Jeanne Gogolski, and Jamie Allison, Bioscience Technologies instructor at Loveland High School and a Feed the World Alumni.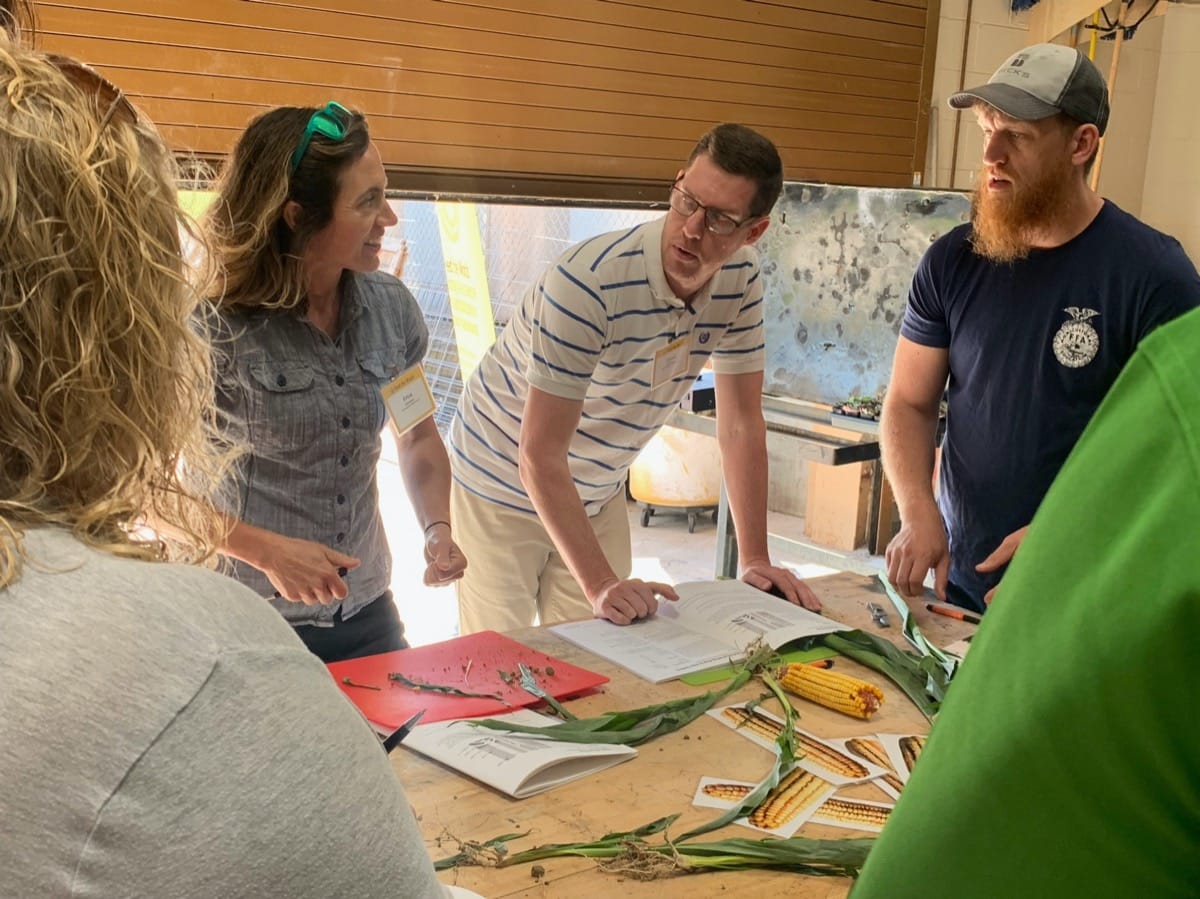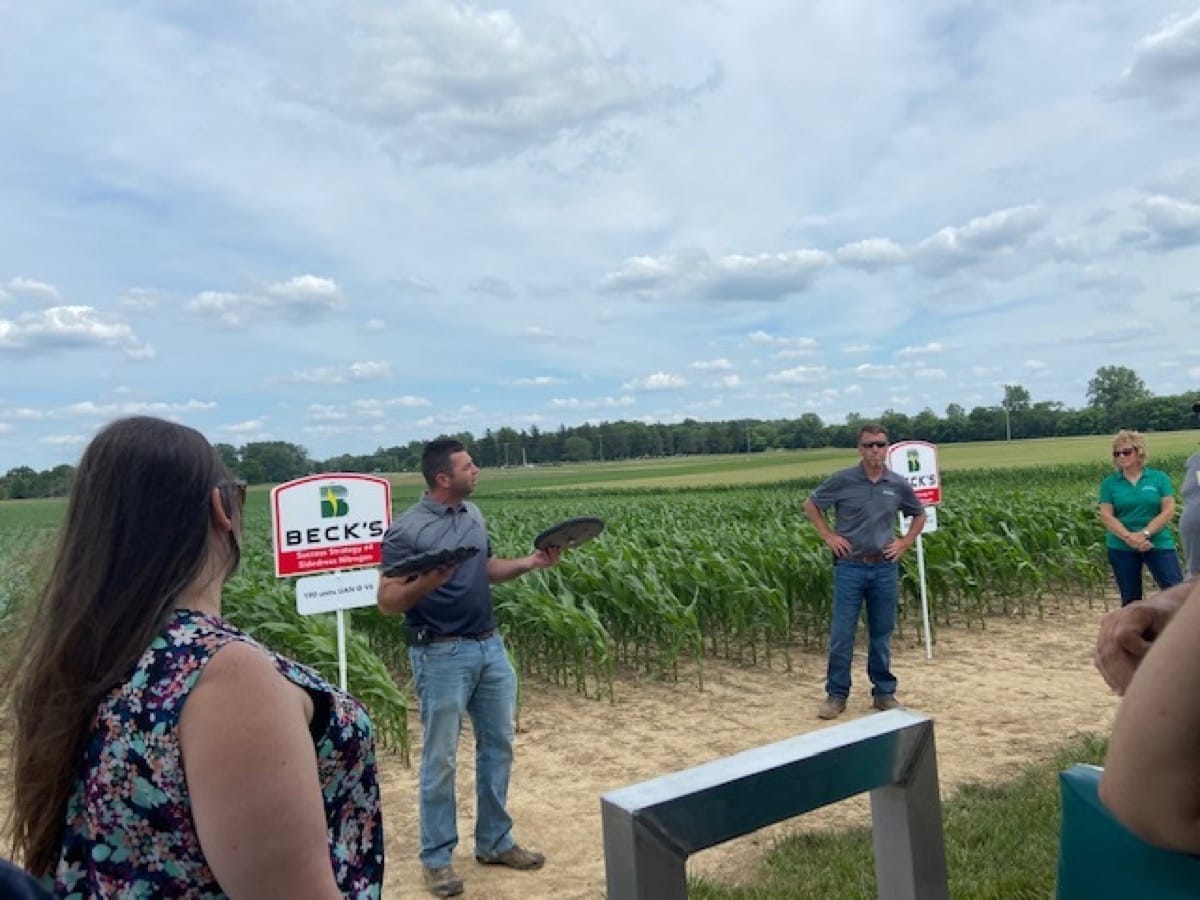 The two-day workshop included lab presentations and a visit to Beck's Hybrids, where Jared Chester, Practical Farm Research (PFR) Location Lead, and Luke Schulte, Beck's Hybrids Field Agronomist, led the group on a tour of their facility. The teachers were joined by Ohio Corn & Wheat Board members and discovered the many field studies happening at Beck's Hybrids, including effects of nitrogen on yield, effectiveness of cover crops, and a tile study. The teachers learned how Beck's Hybrids practical farm research (PFR) studies help farmers increase yield and manage an efficient return-on-investment (ROI) while stewarding the land.
Ohio Corn & Wheat's Executive Director Tadd Nicholson and Brad Moffitt, Ohio Corn & Wheat's Director of Market Development and Membership, spoke to the group at dinner, hosted by local farmer Chris Waymire of Waymire Farms. The dinner included an interactive discussion among attendees, which included local industry leaders. This conversation gave teachers a better understanding of the challenges farmers face, the decisions they must make, and the industries that support the farmers by providing science solutions and driving workforce development. The industry leaders attending represented companies such as Sunrise Co-Op, Ohio Department of Education, and Cargill, among others. Jim Love of Beck's gave a light robotics demonstration to showcase how drones are currently being used in agriculture.
The workshop concluded with a day of peer-to-peer lab presentations and reflection. Each teacher was sent home with a supply kit that enabled them to facilitate a portion of the labs in their classroom this fall.
To learn more and register for upcoming Feed the World workshops, please visit our events page.