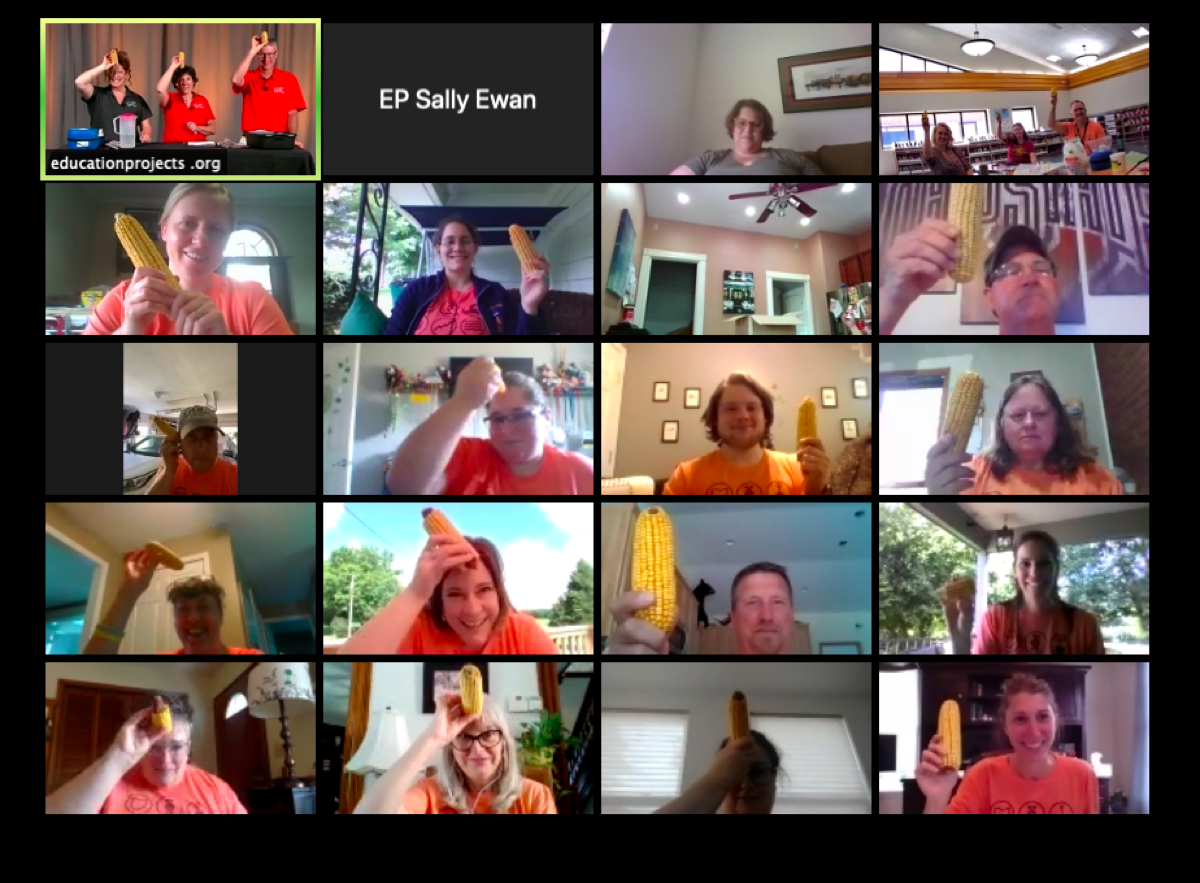 The global pandemic changed the 2-day Feed the World workshop from an in-person event to a virtual one, but the learning didn't skip a beat. 27 teachers from around the state participated in Ohio Corn & Wheat's first online teacher workshop.
Each participant was mailed a box of supplies ahead of time, so they could follow along with hands-on labs and activities from their homes. This helped them see how lessons could be adapted for distance learning if that is what is required for fall classes.
Teachers were greeted by Brad Moffitt, Ohio Corn & Wheat's Director of Market Development and Membership. Moffit spoke to the teachers about Ohio Corn & Wheat's investment in education, providing workshops, lessons, and materials to support teachers in the classroom, and now, in distance learning.
As in past 2-day Feed the World workshops, presenter Heather Bryan led the group through lessons from each of the 6 curriculum units, assisted by Educationprojects.org's Jane Hunt and Fort Jennings' teacher and alumni educator Jeff Jostpille.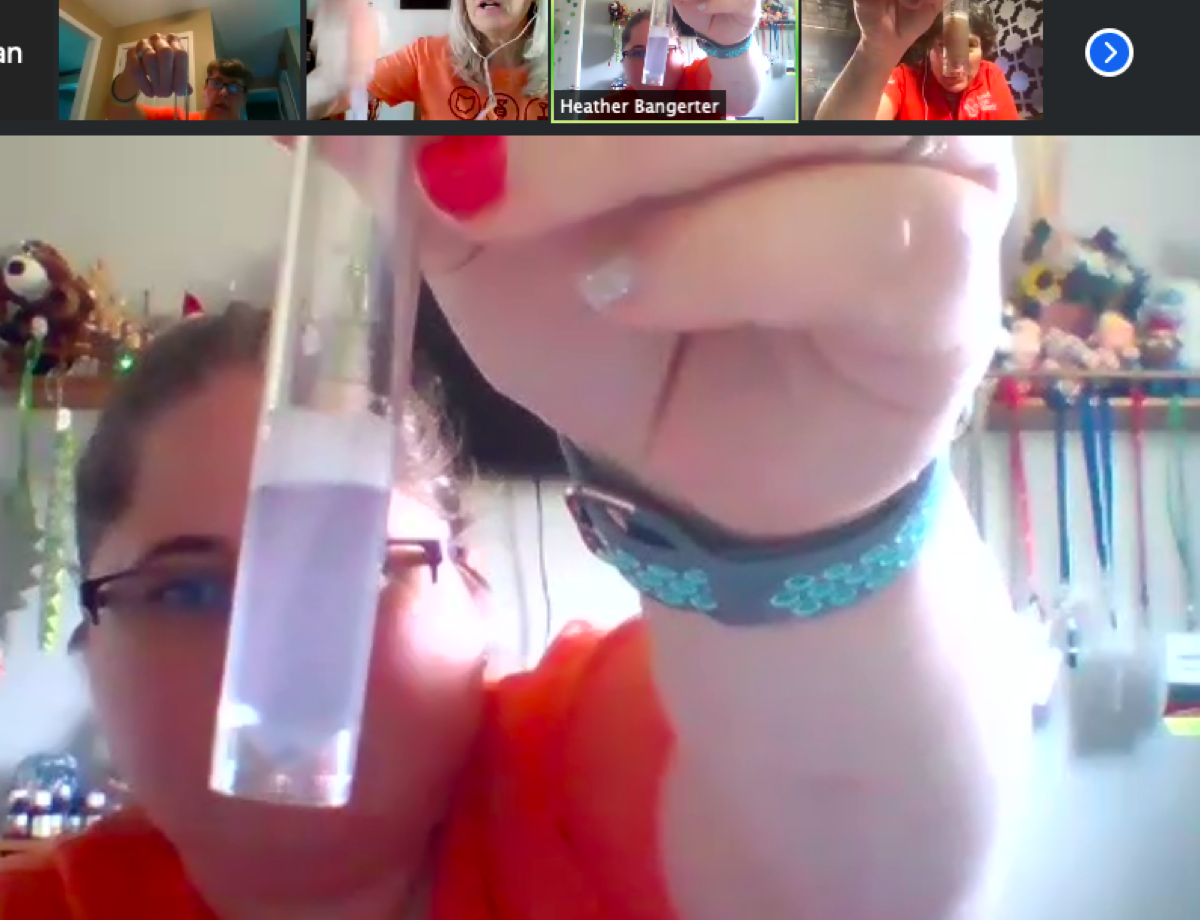 Day 1 included making ethanol-based hand sanitizer, with ethanol donated by the Marion POET plant. POET is currently producing this product to assist with the demand created by COVID-19. Teachers also dissected an ear of corn, tested water quality, and assessed soil texture.
Presenter Jane Hunt covered the biotechnology lessons. The plasmid modeling activity about genetic modification and gene insertion led into information about GMOs and their methods and benefits, including less food waste (Arctic apples) and less pesticide use (Bt corn).
Ohio Corn & Wheat's Executive Director Tadd Nicholson spoke to the group at lunch, along with board members and farmers Gail Lierer, Josh Yoder, and Denny Vennekotter, giving teachers a better understanding of the challenges farmers face and the decisions they must make.
Guest speakers included Glen Arnold, Associate Professor and Field Specialist in Manure Nutrient Management at the Ohio State University; Elizabeth Hawkins, Field Specialist in Agronomic Systems at the Ohio State University; and Rick Fox, general manager of the POET plant in Marion. Fox talked about POET's work, the advantages of ethanol, and the production process.