Food security—what is it, and how do we work towards it? It's the topic of this year's Ohio STEM Learning Network Design Challenge, and teachers learned more at a recent workshop at the Nationwide & Ohio Farm Bureau 4-H Center sponsored by OSLN, Battelle, Ohio Corn & Wheat, Ohio Soybean Farmers and EducationProjects.org.
Food security, as defined by the United Nations' Committee on World Food Security, is the condition in which all people, at all times, have physical, social and economic access to sufficient safe and nutritious food that meets their dietary needs and food preferences for an active and healthy life. EducationProjects.org's Jane Hunt shared how agriculture and STEM relate to food security.
The workshop began with an Oxfam Hunger Banquet to help participants gain a first-hand understanding of hunger and poverty statistics. Mid-Ohio Food Bank representatives talked about the issue of hunger here in central Ohio. Then the large group of teachers split for a variety of activities designed to provide context and ideas for this year's Design Challenge.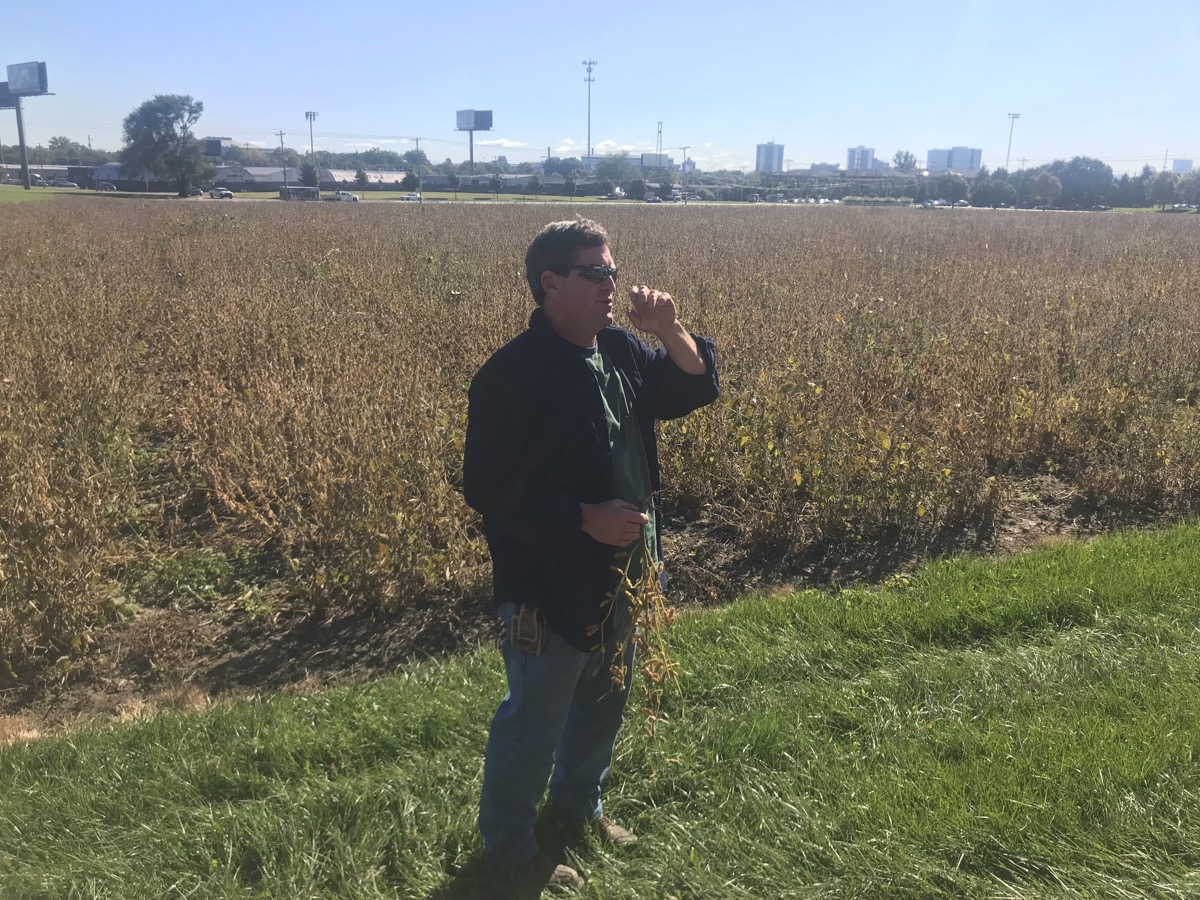 One group toured Waterman Agriculture and Natural Resources Laboratory, visiting the dairy barn, SNAP garden, a soybean field and a corn field. At each place, farm manager Glenn Mills talked to the group about food production and research being done. Global Impact STEM Academy teacher Amy Jo Henry said the tour was very informative. "Production ag needs an opportunity like this to tell their story. There is a lot of misinformation out there!"
The rest of the teachers remained at the 4-H Center for several breakout sessions:
Design Challenge 101, presented by Eileen McGarvey and Kris Owen from Pickerington Ridgeview Middle School; Melissa Drury from Berne Union Elementary School; and Erica Reeves from Metro Early College Middle School, showed teachers how to coordinate a design challenge program at their school.
Aquaculture and Engineering: Fish Farm Challenge, presented by Dr. Bob Horton, incorporated the engineering design process as participants worked to create an efficient fish-feeding prototype.
Expert Roundtable: Meet the Food Security Experts allowed teachers to learn more about a range of agriculture subjects such as food waste, biotechnology and GMOs, organic vs conventional farming, drones, and more. The range of topics helped participants to visualize the broad reach of the design challenge topic of food security.
Finally, the workshop closed with an Invention League activity of identifying a problem related to food security and inventing something to solve that problem. Speaker Abby Fisher, as Professor Prototype, shared the steps of this process and encouraged teachers to let students "Fail fast; fail often!" These setbacks help students gather information and refine their efforts.
Outstanding Design Challenge teams will be invited to present at Battelle in early May. Good luck to all participants!