(For Feed the World, that is!)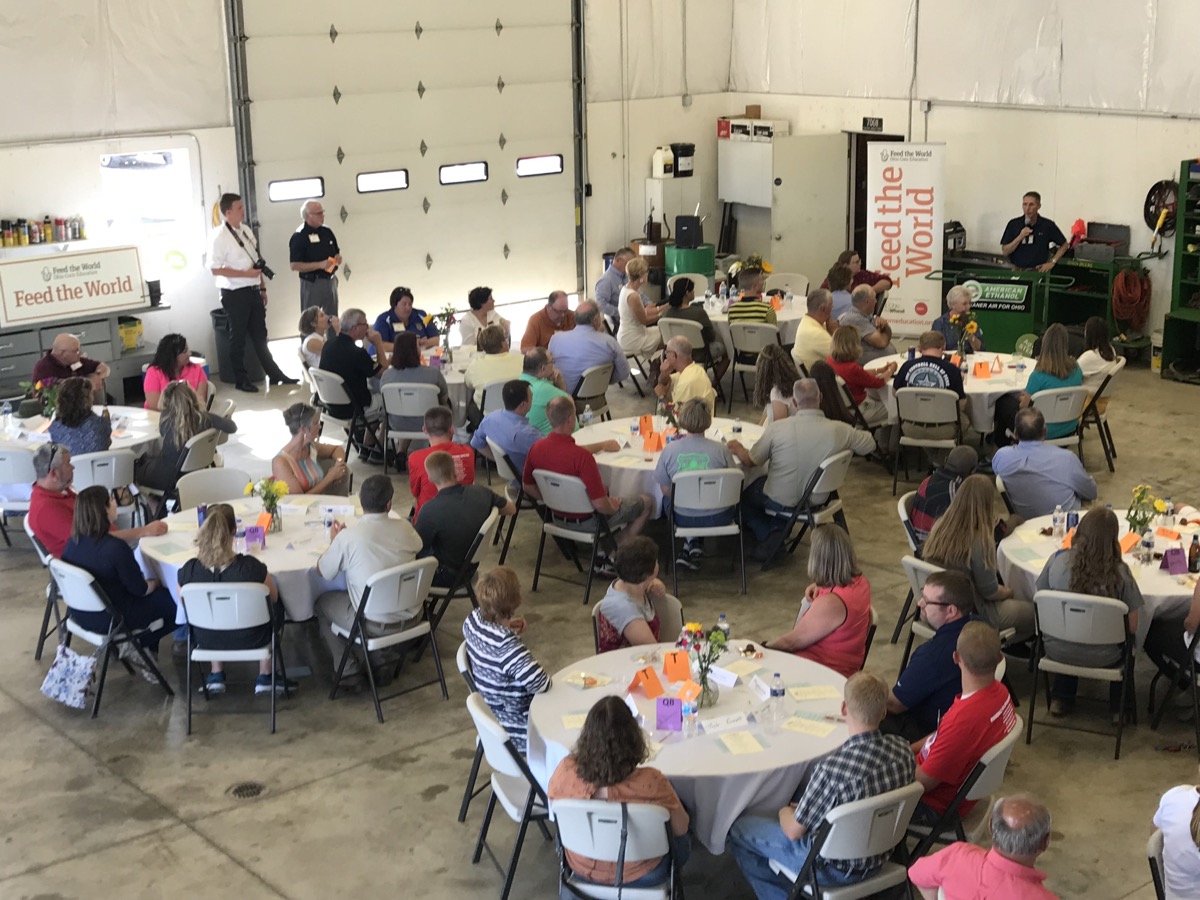 Participants in the Ohio Corn & Wheat-sponsored Feed the World 2 day workshop learn how they can connect agriculture to the science standards for their middle school and high school students. The workshop's industry dinner gives them the opportunity to meet people from various ag-related lines of work and hear more about their careers. This year's dinner, hosted by Cy and Julie Prettyman, brought together about 30 teachers and 50 industry guests.
Many local farmers, also members of the Ohio Corn Marketing Program, shared with the teachers about the challenges they face, particularly with this year's difficult weather conditions. Ohio Department of Agriculture Director Dorothy Pelanda was also present and was able to hear about the teachers' experiences at the workshop earlier in the day.
Many thanks to Brad Moffitt, Director of Market Development & Membership at Ohio Corn & Wheat, for his work in organizing the dinner guests and making these conversations possible!