Teachers participating in the Feed the World workshop visited Sunrise Co-op in South Charleston. There, they learned about what a co-op is and what services it provides to its members.
Regional sales manager Jeff Goodbar explained that the co-op is the largest single grain purchaser in Ohio. It shares profits with its 4500 grower-owners. The co-op gives its members buying power to get lower prices on things such as fertilizer. It also offers agronomy, energy, feed, grain and precision products and services to area farmers.
Ohio grows soft red winter wheat for breads, cereals, crackers and cookies. The co-op's grain is purchased by Perdue Farms for feeding chickens and by Pepperidge Farms for products such as the popular Goldfish crackers.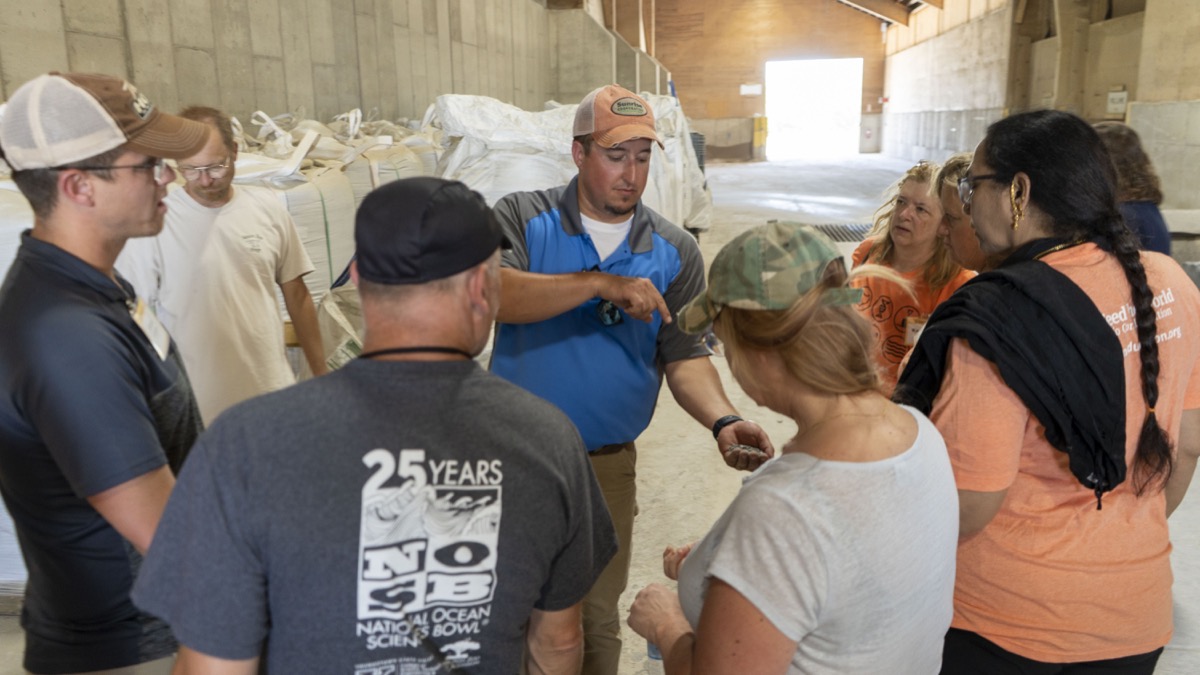 Joe Olinger, branch manager of the South Charleston agronomy office, took the group on a tour of the dry fertilizer building. The facility holds 40 thousand tons and serves 20 counties in southwestern Ohio. 80 percent of the nutrients are brought in by rail.
"We maximize every pound of fertilizer," Olinger said, so that farmers get what they need. Field testing is done to determine what is required in specific areas. The 4R nutrient stewardship program works to be sure right fertilizer is used at the right rate, right time, and in the right place. This is an important way that farmers are helping to protect the environment.
After finishing the tour, teachers received their supply bags and departed, taking their new knowledge with them!