Shelby Dodds teaches science at Global Impact STEM Academy. She received her Bachelors of Science in Agriculture and Education from Wilmington College. She's using social media as a way to share her passion and knowledge about agriculture with others!
Miss_Agriculture_Science posts about what she's doing in her classroom, as well as other interesting information. Sourdough is really popular now, so she shares a bit about fermentation.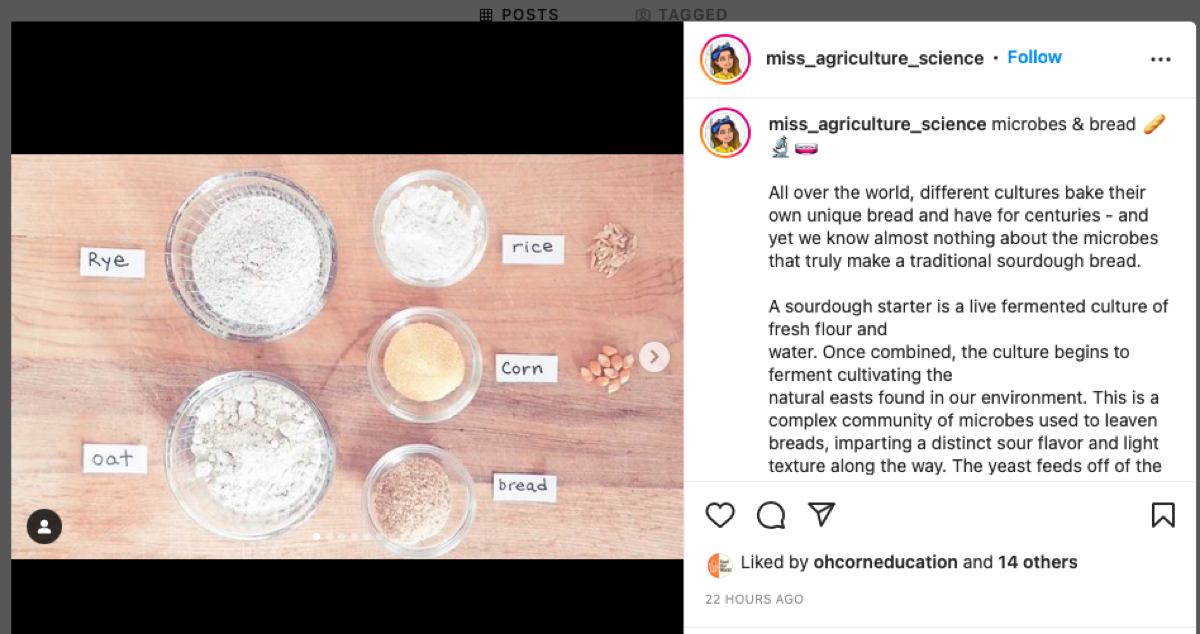 Dodds recently traveled to New Orleans and attended Commodity Classic, the largest farmer-led, farmer-focused agricultural and educational experience. "With over 400 exhibitors to explore, top speakers to learn from, and innovative technology to see, there is so much to do," she wrote in a recent Instagram post.
Follow Miss-Agriculture_Science to learn more about how she's connecting her students to lots of science related to food, fiber, and fuel!