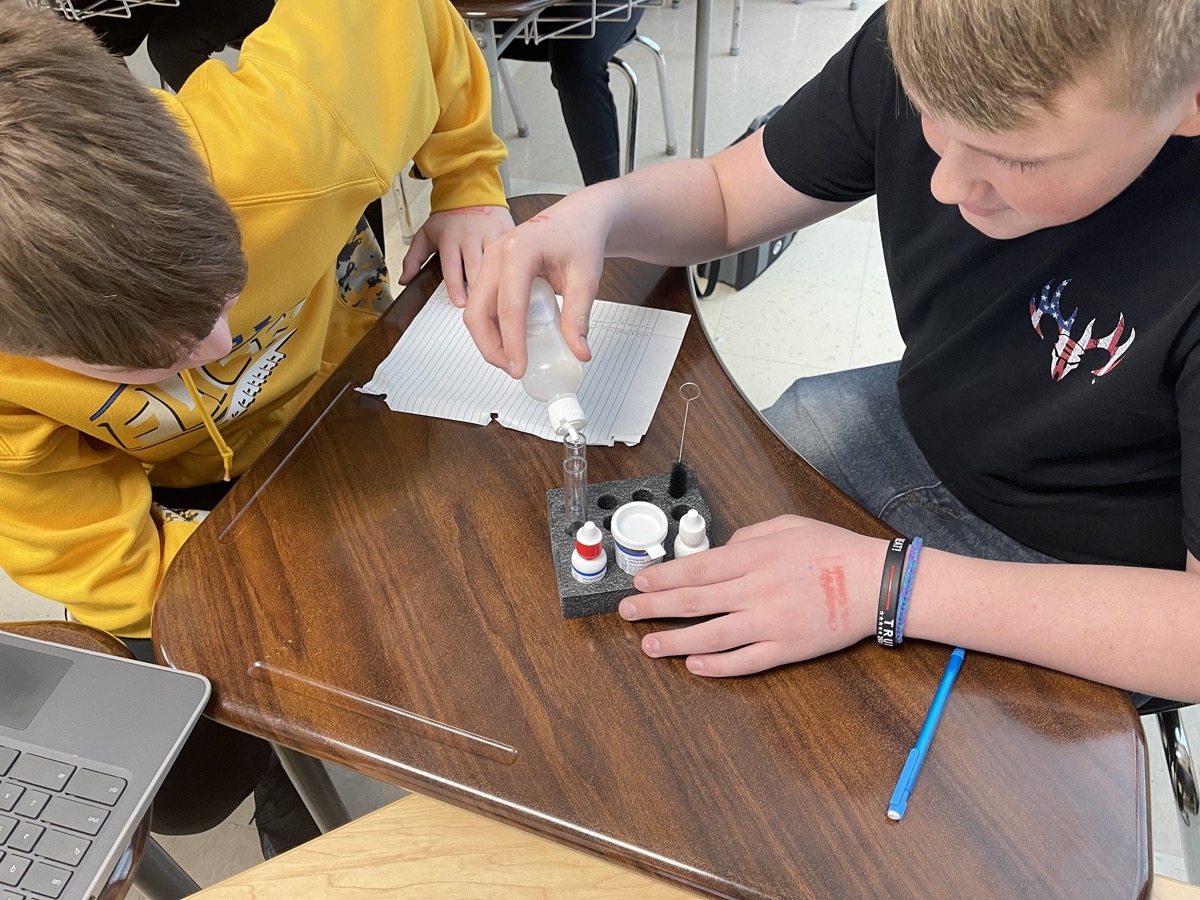 Cecilia Sherman of Portsmouth West High/Middle School won supplies as part of the Feed the World grant program. She reports on this spring's first activity:
My students had a blast! I used the water test kit with my middle schoolers as well as my first-year high school AFNR classes. If they could do this activity every day for the rest of the year, I think they would. Definitely recommend!
Mainly it was a huge learning curve for them to use this type of equipment. Although they have had some exposure, the water test kits were still a new challenge for them. We started the activity by just getting to understand the components of the kit. I even gave them a little quiz over what the items in the kit were and what they are used for. However, now they have a better understanding which will help them so much in the future.
Living in southern Ohio along the Ohio River, we see a lot of flooding. Our kids are wanting to use the kick-seine net so bad they can't stand it!
We are hoping that once the weather gets a little warmer we will be able to complete more activities using the LaMotte equipment. Thank you so much for your support of our agricultural programs!