Traci Ehrick works with gifted students at Philo Junior High School. After attending the Feed the World Energy and ethanol workshop, she applied for a grant that provided her with a distillation set up. Students Kenton and Haiden went through the distillation process as described in the Feed the World energy curriculum.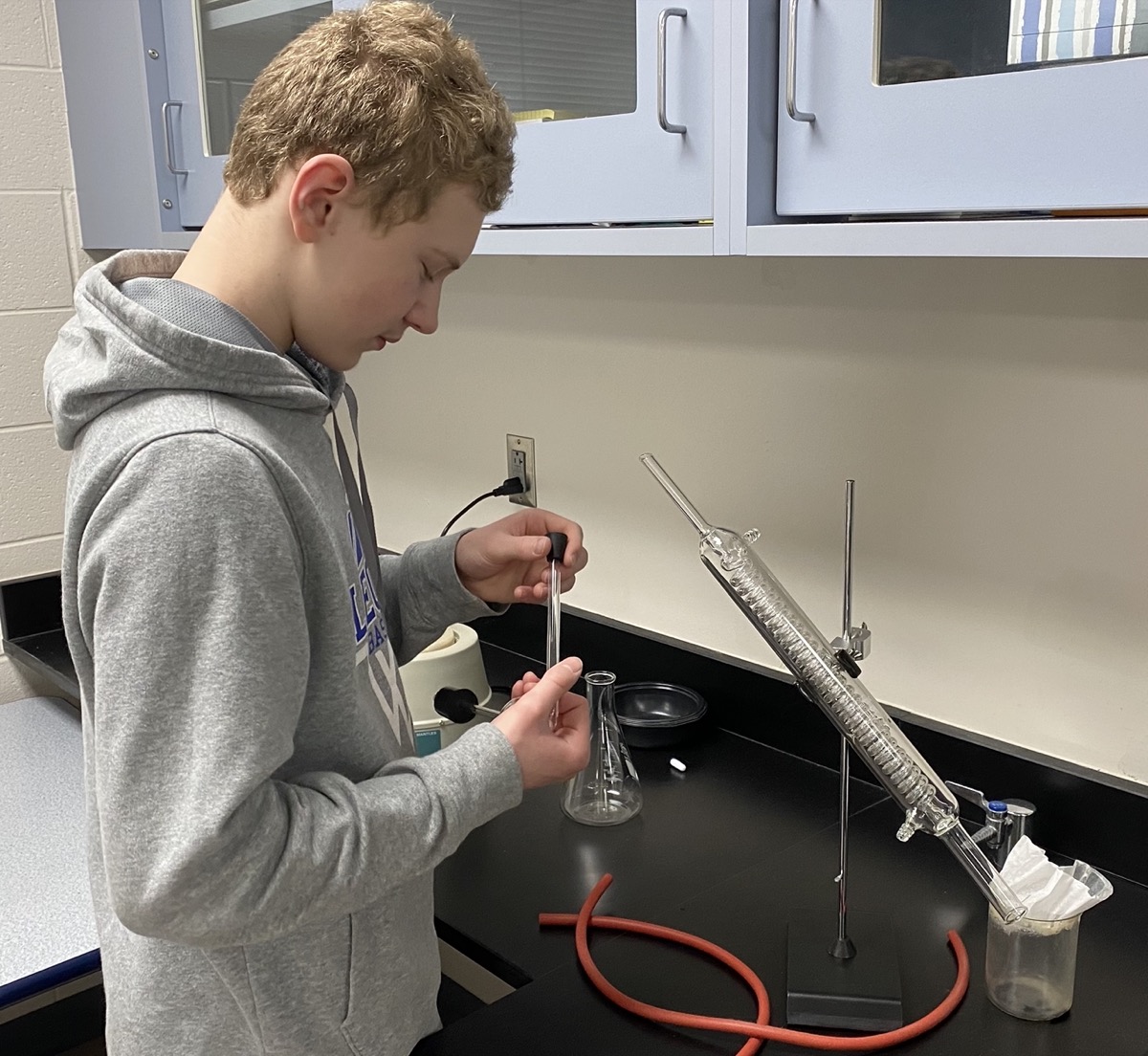 "We have a little bit of a learning curve," Ehrick said. "Making the corn mash didn't go as smoothly as we had hoped. We felt a little rushed due to our class schedule, and I'm slightly limited on some of the resources needed. The refractor showed that our product was only 23% alcohol, and therefore, we couldn't get it to light on fire. My science teacher friends tell me that "failure" is part of the process, and it just gives the boys and me a starting point to try again. They loved the process—especially watching the vapor turn into condensation and travel its way into the collection cup!
"Thank you so much for this opportunity! I'm looking forward to trying to make renewable diesel next week with the same boys and testing it with the boats. My gifted kiddos will get use out of the kit for years to come."
Ohio corn farmers are supporting teachers! Follow us on social media to hear the latest!