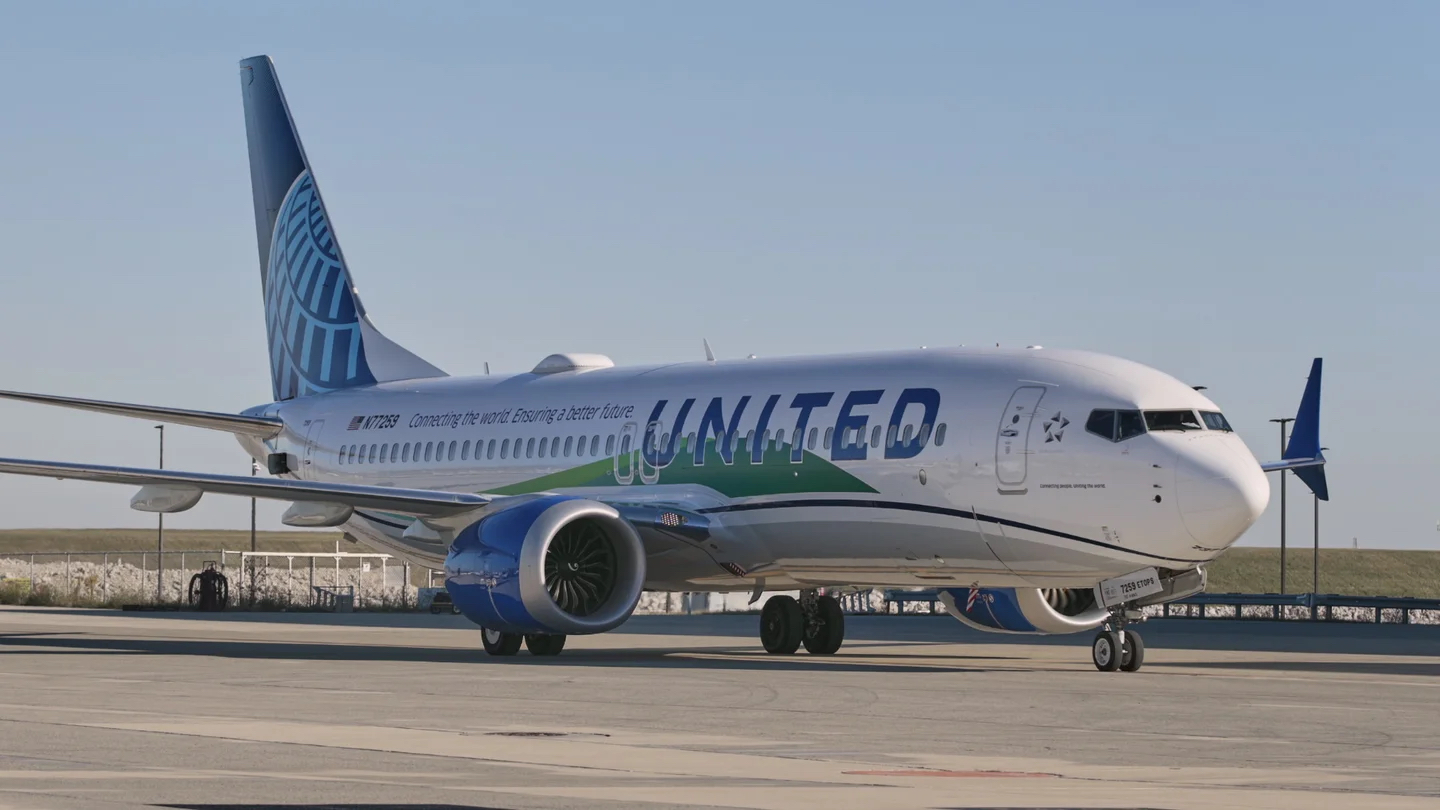 United Airlines Boeing 737 has completed a passenger flight with one engine using 100 percent sustainable aviation fuel, the company confirmed earlier this month. The flight, which took place between Chicago's O'Hare and Washington, D.C.'s Reagan National, is the first-ever to ferry passengers while using the new eco-friendly fuel. But while the test performed successfully under controlled circumstances, it begs to ask the question: what's next?
The fuel was developed by Marathon Petroleum's subsidiary Virent. It's been engineered to drop straight into existing high-bypass turbofan engines, like those used on the test plane, the Boeing 737 Max 8. The CFM LEAP-1B engine used on the aircraft in question allegedly produced an estimated 75 percent fewer carbon emissions, according to United. Carbon dioxide is not the only greenhouse gas a jet engine emits, however, reducing it by so much is an incredible feat—if it has indeed been achieved as the airline claims.
The fuel was produced using corn sugar, according to a Marathon press release, but future biofuels will have to diversify into other areas outside of feedstock in order to meet demand, as Aviation Today reports. Even with the Department of Energy estimating a total of 1 billion tons of biomass to be available for use in future SAF (sustainable aviation fuel) without disrupting any food or fiber supply chains, other means of producing SAF like methane conversion must be realized to meet demand. Government incentives and investments in infrastructure must occur in order for companies like World Energy, the business that produced the SAF used in the test flight, to do so at a reasonable cost and in sustainable quantities.