Our Agvocates Trevor Horn and Shelby Dodds recently showed off their culinary skills at a special teacher event. Feed the World alumni educators gathered with other Educationprojects.org teacher leaders at the Ohio Poultry Association building for a poultry-focused evening.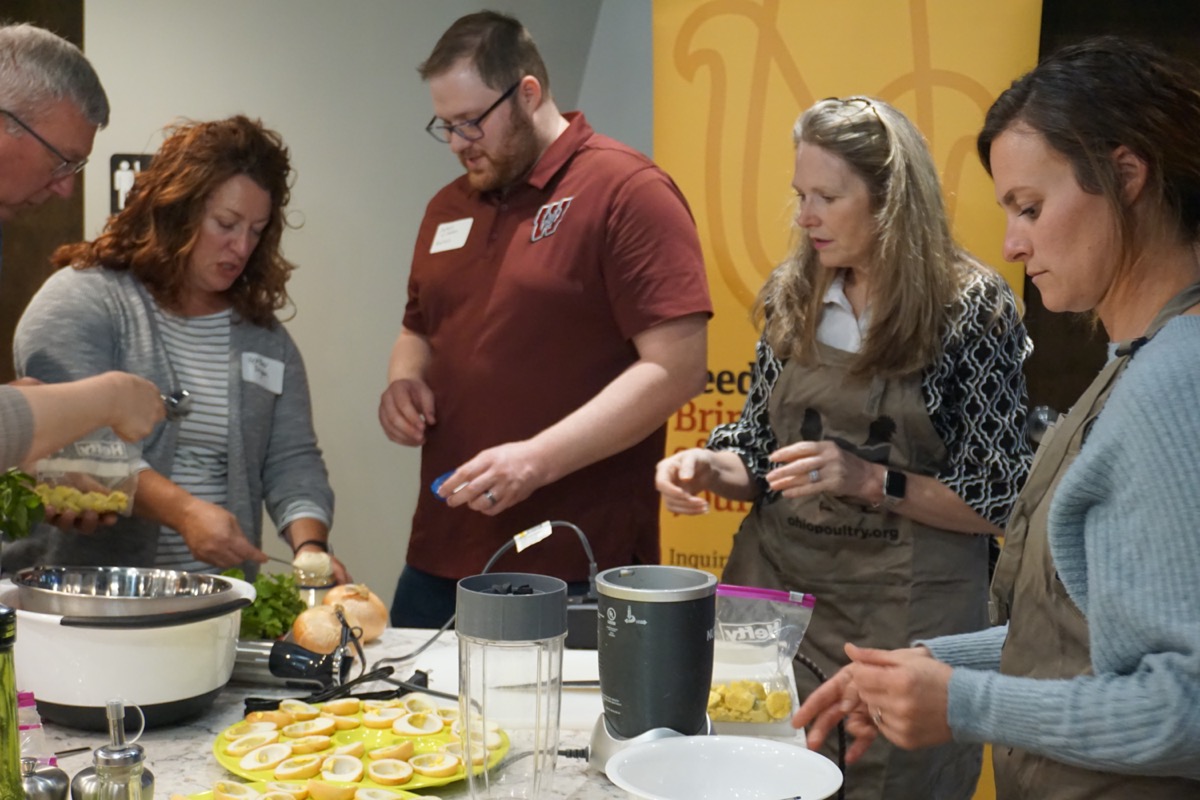 The attendees split into teams to create unique deviled egg fillings to put into eggs that had been prepared beforehand by Horn and Dodds. Some were the traditional boiled shells, but some had been smoked by Horn, while Dodds contributed eggs that were not boiled but were hardened according to her grandmother's special process. The finished deviled eggs were judged by Horn and Dodds, with Horn explaining what characteristics made for a winning recipe.
Next, Horn used corn flour and a few other ingredients to create a coating for the dinner entree of fried chicken. The meal was rounded off with Dodds' tasty Texas sheet cake.
In addition to a delicious meal, the teachers were able to choose from a variety of science equipment to supplement their classroom supplies. Some went on to attend the COSI Big Science Celebration the next day. They were appreciative of the opportunity to gather, swap teaching stories, network, and be reminded of how much we appreciate them!