Elizabeth Hawkins, an Extension Field Specialist with the Ohio State University, works with farmers to maximize productivity while stewarding the environment. Hawkins is part of eFields, an OSU program striving to advance production agriculture through the use of field-scale research.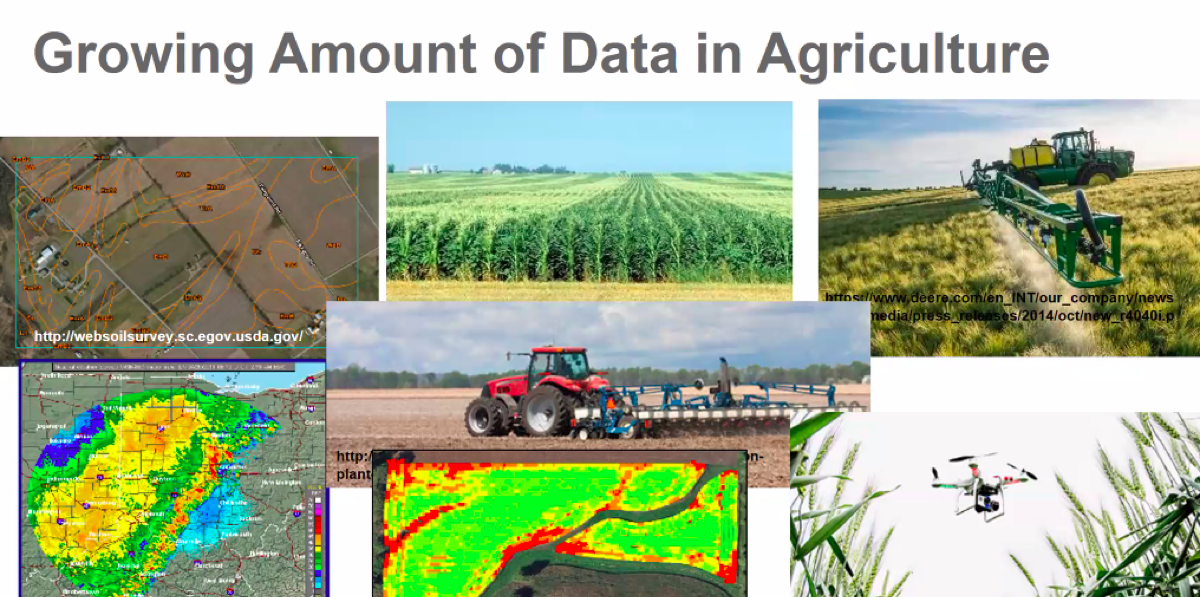 The program conducts on-farm studies to help farmers understand how utilizing new practices and techniques can improve farm efficiency and profitability. Current projects focus on the development of analytical tools for digital agriculture, and precision nutrient management strategies and technologies to improve efficiency of fertilizer placement, enable on-farm evaluation, automate machine functionality, enhance placement of pesticides and seed.
Hawkins presented research involving seeding rate trials and how yield is affected. Data such as this helps farmers make decisions about planting. By sharing and aggregating data across the state, region or country, more information is available to help make recommendations for farmers, tailored to different in-field conditions in different areas.
"Farming isn't just a tractor in the field, even though the tractors are really cool," she said. She mentioned the many careers related to the use of technology to monitor fields, such as sensor technology, interpreting data, creating apps, and more.