Water quality in Ohio is the focus of the H2Ohio initiative, a comprehensive, data-driven water quality plan to reduce harmful algal blooms, improve wastewater infrastructure, and prevent lead contamination. Industry experts Breann Hohman and Beth Toot-Levy spoke to the Investigating water quality workshop participants about their work to improve water quality through educating the public.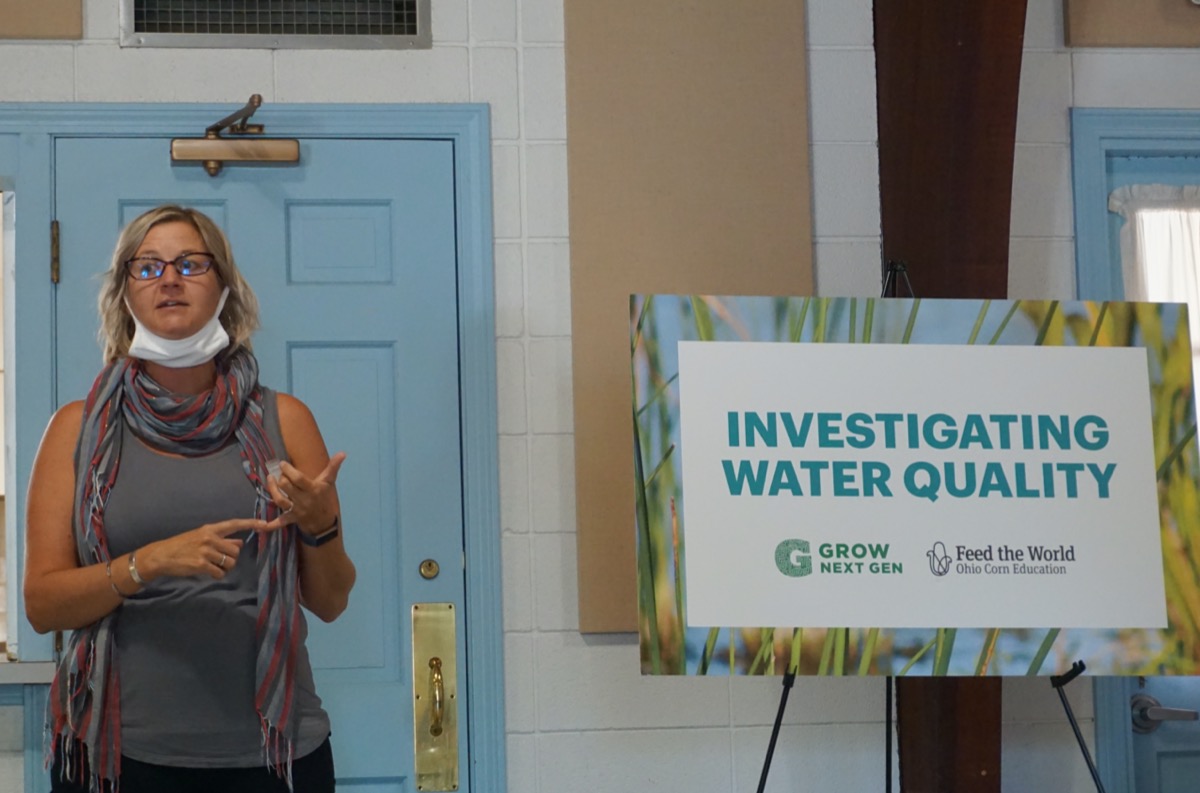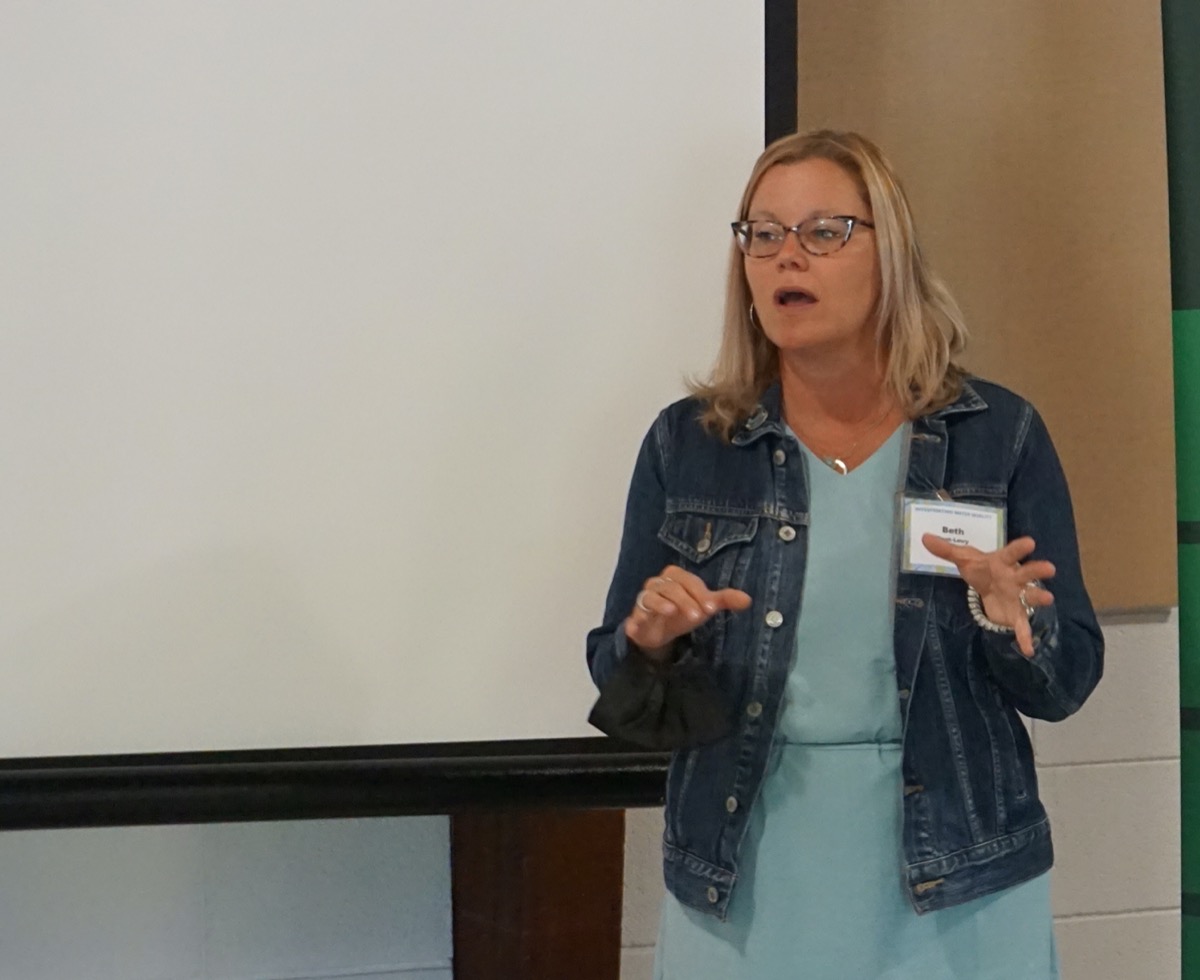 Agriculture is often blamed for phosphorus runoff leading to algal blooms, but the actual situation is more complex. The H2Ohio initiative works to inform the public and to recommend specific changes that can help the environment. Farmers are willing to help because this program aligns with their production goals: to grow good products, remain stewards of their land and water, improve soil health, and build a better farm for the future.
The Erie Soil and Water Conservation District helps to protect, preserve, and restore natural resources by working with local land users. Hohman, FCT watershed coordinator/assistant director for Erie Conservation District, said, "Where are the urban contributions? Where are the rural non-ag contributions? This idea of looking at the entire watershed helps tailor your approach so you have a more effective program."
Farmers are encouraged to implement best management practices to help protect the environment. These 10 practices include soil sampling, drainage water management, edge-of-field buffers, variable rate fertilization and subsurface nutrient application. Organizations such as Erie SWCD help educate farmers about the value of these efforts. Implementation of cover crops helps the farmers' goals of improving soil health and retaining nutrients, both of which benefit the larger community.
Toot-Levy focuses on Clean Water Act compliance. She works with a diversity of clients in Ohio and throughout the country, helping municipalities, agriculture groups, industries, and watershed groups with water quality and regulatory issues.
"Everyone is a player—we all contribute to water quality," Hohman said.