How is science contributing to the future of global food and energy security? Learn how advancing technologies help us produce more with less. At a Feed the World workshop you will learn about the latest research and immerse yourself in biotechnology, soil science, water quality, energy production, and sustainable agricultural practices. Take part in inquiry-based, hands-on science labs with an engineering design edge and go home with free supplies for your classroom! Meet industry experts and tour an ethanol plant. Hotel and food costs are covered by Ohio Corn & Wheat. Ashland Graduate Credit is available.
Why sign up for Feed the World?
Feed the World is your resource for accurate, current agriculture information.
Worried about water quality or the safety of GMOs? Sit down with an industry expert and learn how GMOs help produce more food with less environmental impact.
See how advanced technology is making farming smarter.
Learn how ethanol is helping to make the US energy independent and producing premium animal feed at the same time.
Become part of a network where you can share ideas; learn the latest research, technology and farming practices.
Succeed in implementing science standards-based, ag-focused education in your classroom.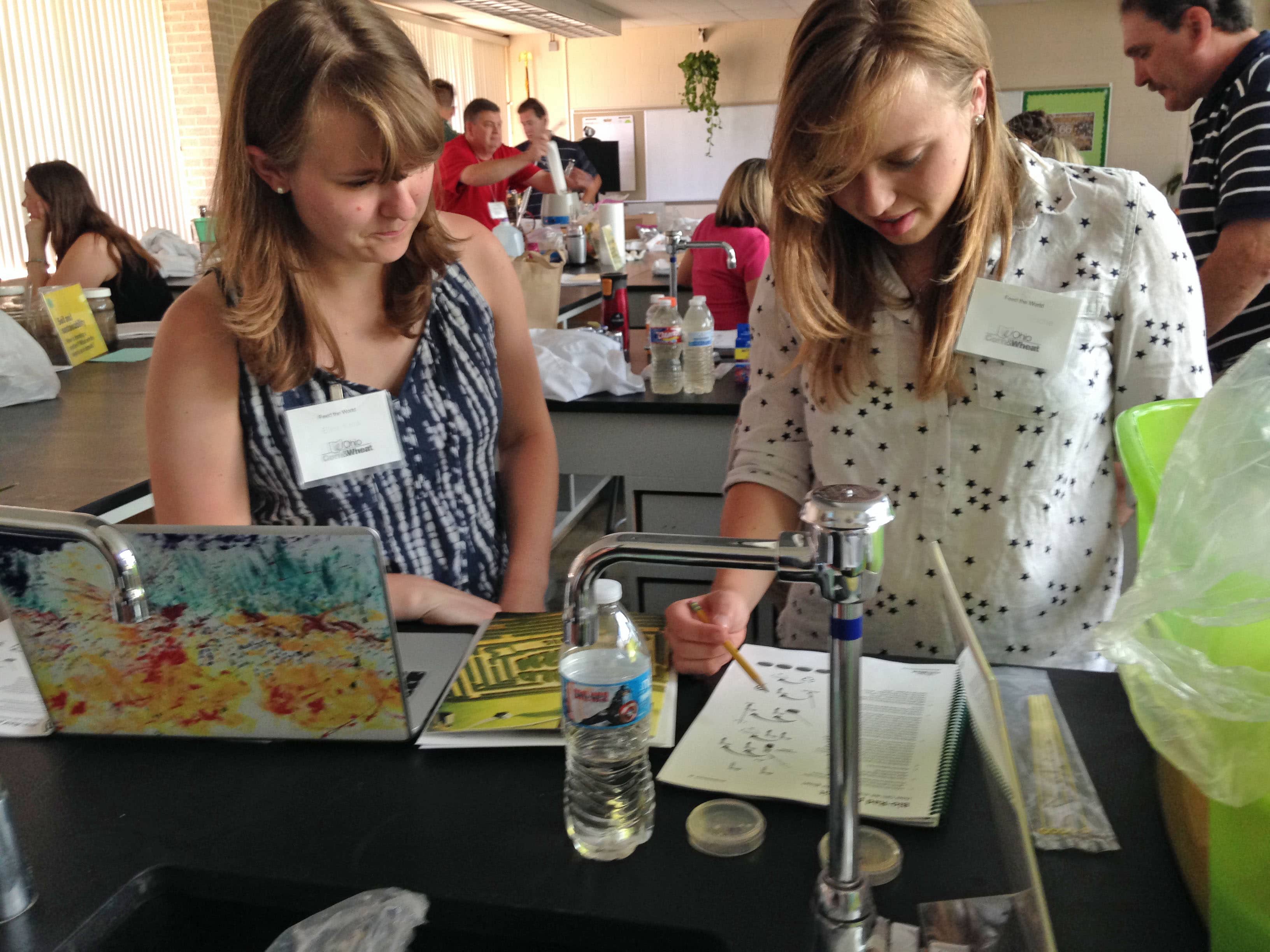 Why include ag science in your classroom?
Everyone has to eat. As our population continues to grow we will need the brightest students leading the charge in agricultural science careers to ensure food and energy security. Agriculture is Ohio's top industry, with 1 in 7 people working in an agriculture-related job.
Each teacher will receive over $350 worth of classroom lab supplies. 18 hours of contact time will be awarded for the 2 day workshop and 1 hour of graduate credit is available from Ashland University for $175.